What could be better on a cold and dark November day than a delicious hot soup? Soup is one of the most traditional and popular dishes. Nowadays there are thousands and thousands of soup recipes from all over the world. In Germany, it is so popular that in just one year, about 100 bowls of soup are consumed by each person. No wonder, the soup has its own day dedicated to it. Today, November 19, the Day of Soup is celebrated all over Germany. The origin of this special day is unclear, but it certainly fits into this time of year.
More Taste with the Tasty Maxi from Eatlery®!
Hot and deliciously smelling, you spoon the soup out of a soup bowl. Wouldn't it be great if you could also eat the spoon afterwards? Our Tasty Maxi goes perfectly with any delicious, creamy soup.
The Tasty Maxi can first be used as usual as a spoon to eat the soup and then be consumed afterwards just like a breadstick. In this way, you not only save dishwashing, but also satisfy your taste buds in a fine, pleasant way.
Creamy Indian Spinach Soup (Palak Shorba) - Recipe
Palak Shorba or Spinach Shorba is similar to spinach soup and is enhanced with Indian spices. Palak Shorba is especially common in Central Asia and the Middle East. Just what we need in the cold and dark winter time to do something good for our body and mind:
Ingredients:
1 big bunch of spinach
1 medium sized finely chopped onion
4-5 garlic clove finely minced
200g mushrooms thinly sliced
500ml milk/ 500ml vegan milk
1 tsp cumin seeds
2-3 bay leaves
1-2 tbsp butter
3 tbsp olive oil
60g mint leaves
1 green chili finely chopped
30g ginger
1 tbsp wheat flour
½ tsp sugar
salt to taste
½ tsp of freshly crushed black pepper
1 tsp sugar
2 tbsp fresh cream (optional)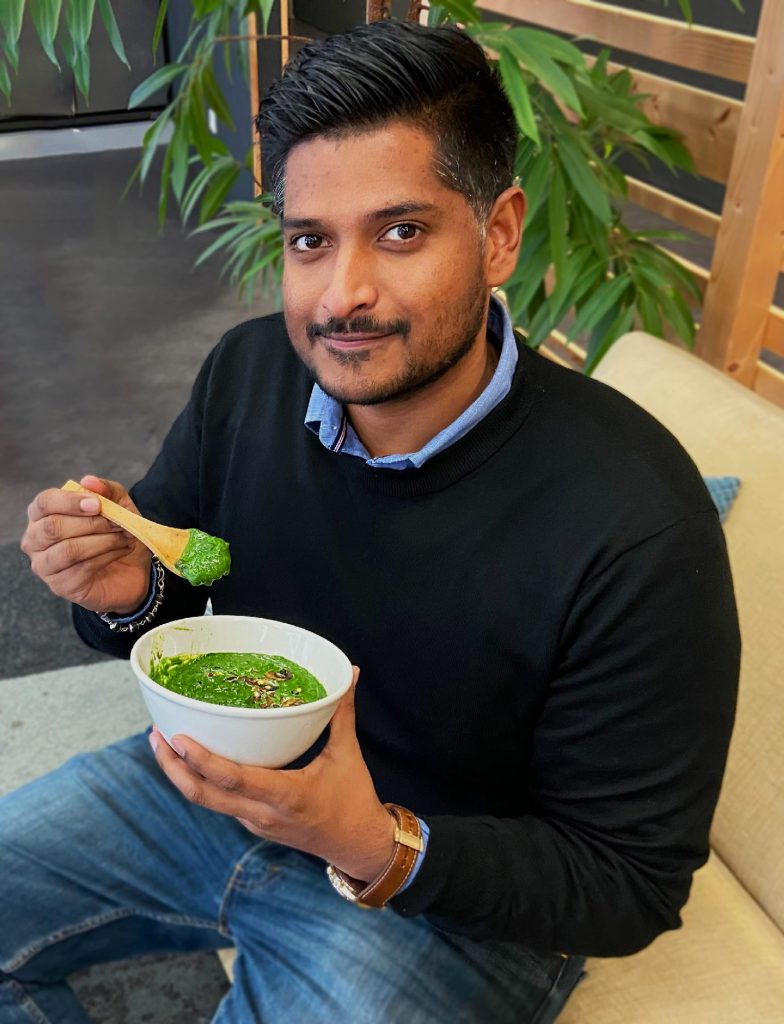 Method:
Wash and remove the stems of spinach leaves, chop it roughly and keep aside. Blanch the entire bunch of spinach for 2 minutes. Dip into ice cold water immediately.
 Add the blanched spinach, ginger, and mint leaves, to a blending jar and grind into a fine paste.
In a pan, heat 2 tbsp oil and add the thinly sliced mushrooms, fry until little crisp and keep them aside to add at the end.
Heat butter and 1 tbsp olive oil in the same pan. Add cumin seeds, finely minced garlic and finely chopped green chili.
Add chopped onion, sauté for few minutes till translucent. Add wheat flour to it, sauté until sandy texture is achieved.
Add milk and whisk continuously to avoid lumps.
Add the salt & pepper, add sugar and bay leaf, cook until the soup thickens.
Add the spinach puree and whisk together, cook for 2-3 minutes.
Add fresh cream and mix well (this is an optional step).
Garnish with some more cream (optional), fried mushroom and sprinkle some chili flakes, serve hot.
And voilà, the soup is ready.
For more delicious recipes follow us on Instagram!
Pre-ordering is worth it!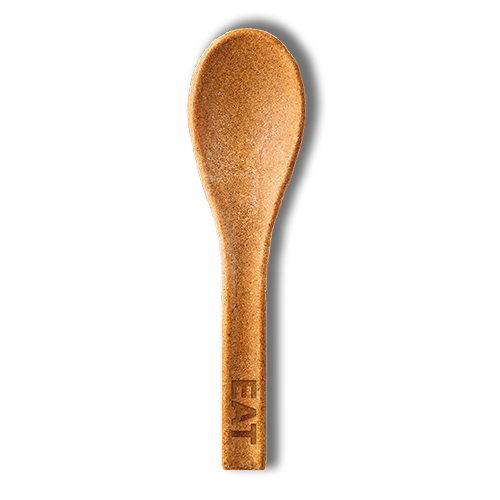 For the market launch you can now pre-order our limited Tasty Maxis for 2022. They come in a sweet and salty version. Click HERE for more information about the edible spoon.
We will be happy to send you a tasting package and a non-binding offer. Use the contact form and write us a message. We look forward to hearing from you!